Read More: A World Record Sniper Shot
Craig Harrison killed the two insurgents from an astounding distance of 8,120 feet -- or 1.54 miles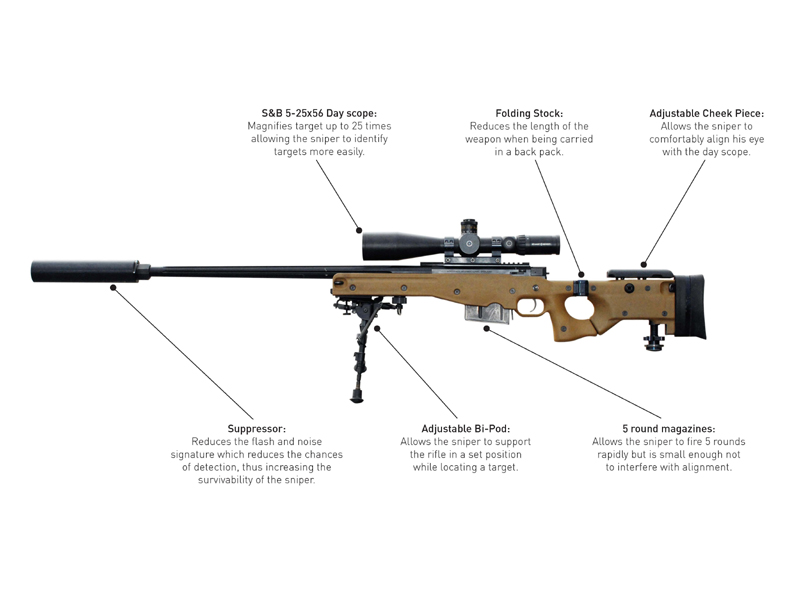 The Accuracy International L115A3 Sniper Rifle
Over 1.5 miles away from the target a world record sniper shot. After firing several test shots, Harrison had to aim 6 feet above, and 20 inches wide to hit the target.
The Accuracy International L115A3 Sniper Rifle
The muzzle velocity of the L115A3 is 936 metres per second (up from 838m/s) giving it an effective range of 1400 metres compared to the L96's 800m, and not surprisingly, the Schmidt & Bender day sights now magnify up to 25 times, compared with the L96's 12 times.